Back to Events

CNYACE CE Event: Topics in Emergency and Critical Care
Tuesday, June 13, 2023
Event Details
Topics in Emergency and Critical Care
CPR Basic and Advanced Life Support Update (The New Algorithm)
Newborn Resuscitation Guidelines
Diabetic Ketoacidosisa
Presented by: Daniel Fletcher, PhD, DVM, DACVECC
CPR: Basic and Advanced Life Support
When patients experience cardiopulmonary arrest (CPA), seconds count. A well-trained and prepared veterinary health care team can mean the difference between life and death when a patient experiences CPA. This lecture will explain key concepts from the newly updated RECOVER 2.0 evidence evaluation process in the domains of Basic and Advanced Life Support, including the evidence-based approach to providing optimal chest compressions and ventilation in dogs and cats, as well as monitoring, drug, and defibrillation therapy.
Learning Objectives:
Describe why rapid diagnosis and initiation of basic life support in a dog or cat with cardiopulmonary arrest (CPA) is crucial.
Demonstrate correct chest compression technique for a dog or cat given a description of the patient's chest conformation and size.
Demonstrate correct mouth-to-snout ventilation technique for a dog or cat in CPA and explain how your approach would differ if the animal were endotracheally intubated.
Describe how to use the CPR ECG algorithm to diagnose the arrest rhythm during an inter-cycle pause in BLS.
Explain the rationale behind the ALS interventions you would use to treat a patient in asystole or pulseless electrical activity (PEA), and contrast them to the ALS interventions you would use to treat a patient with ventricular fibrillation (VF) or pulseless ventricular tachycardia (PVT).
Newborn Resuscitation Guidelines
The RECOVER 2.0 evidence evaluation was recently expanded to investigate the unique aspects of resuscitating newborn dogs and cats that are at risk of or have experienced cardiopulmonary arrest (CPA). The new RECOVER 2.0 evidence-based newborn resuscitation algorithm will be described in this lecture, addressing management of distressed puppies and kittens in the immediate post-partum period.
Learning Objectives:
Develop an approach to resuscitation in the newborn puppy or kitten given it's post-natal heart rate.
Explain why ventilation is prioritized over circulation in newborn resuscitation efforts.
Describe the indications for the use of epinephrine during CPR in newborn puppies and kittens.
Diabetic Ketoacidosis
Diabetic ketoacidosis (DKA) is a potentially life-threatening complication of diabetes mellitus. Rapid diagnosis and aggressive treatment are essential in managing these cases. This lecture will cover the pathophysiology of DKA and criteria for diagnosis. The approach to initial stabilization and best practices for timing of insulin therapy will also be discussed.
Learning Objectives:
Describe the pathophysiology behind the development of DKA.
Identify the abnormalities on a blood gas, urinalysis and other point of care tests that are consistent with a diagnosis of Diabetic Ketoacidosis (DKA).
Describe the criteria for definitive diagnosis of DKA.
Develop an initial fluid therapy and insulin plan for a patient with DKA, and explain the pros and cons of early vs. late insulin administration.
For More Information: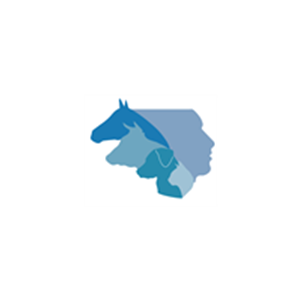 NYSVMS Staff
New York State Veterinary Medical Society
(518)869-8766
Dan Fletcher obtained his BS in Electrical Engineering at Drexel University and PhD in Bioengineering at UC Berkeley/UC San Francisco before completing his DVM at UC Davis, followed by an internship and residency in Emergency and Critical Care at the University of Pennsylvania. He is currently an Associate Professor of Emergency and Critical Care at the Cornell University College of Veterinary Medicine, where he has been on the faculty since 2006. He was co-chair of the Reassessment Campaign on Veterinary Resuscitation (RECOVER) initiative, a collaborative project involving over 100 boarded veterinary specialists that produced the first evidence-based veterinary CPR guidelines. His current research interests include disorders of fibrinolysis and antifibrinolytic drug therapies. In addition, he has developed high-fidelity canine and feline robotic simulators for immersive simulation, which have been used for training in the US, Europe, South America and Japan, and opened the Tetlow and Roy Park Veterinary Innovation Lab, an immersive simulation center for veterinary training at Cornell in 2015. He is passionate about teaching and received the 2012 SCAVMA Teaching Award for Clinical Sciences, the 2013 State University of New York Chancellor's Award for Excellence in Teaching, and the 2013 Cornell University College of Veterinary Medicine Department of Clinical Sciences Innovative Teaching Award.