Back to Hospital Directory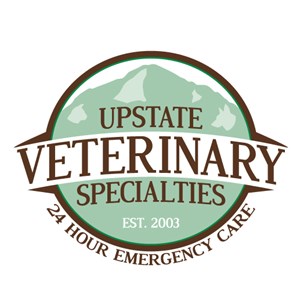 Upstate Veterinary Specialties
Organization Overview
Upstate Veterinary Specialties is a state-of-the-art veterinary hospital offering 24/7 emergency and critical care and board-certified specialty care to companion animals in the Capital District. UVS is a privately-owned hospital with services in Cardiology, Emergency/Critical Care, Internal Medicine, Neurology, Oncology, Radiology, Rehabilitation, and Surgery. Our highly qualified team provides comprehensive care to pets while building long-lasting relationships with those who care for them.

Our Mission:
Helping pets live longer, happier lives through expert medical care and compassionate client service.

Our Vision:
To be the premier emergency and referral hospital for the greater Capital District.

Specialty Care:
Specialists in veterinary medicine are veterinarians with advanced training in various veterinary medical and surgical disciplines beyond their doctor of veterinary medicine degree. Specialization involves a residency program encompassing multiple years of additional training, caseload requirements, and a series of rigorous exams culminating in board certification. Specialists who have completed this training and passed all certifying examinations become Diplomates of their respective specialty colleges and are considered experts in their field. At UVS, we embrace collegiality across multiple specialties creating optimal care for our patients.

Emergency Care:
Emergency veterinarians are veterinarians trained in emergency medicine and critical illnesses. Emergency veterinarians possess advanced skills to evaluate trauma and injury and perform intensive care unit procedures and life-saving interventions. This team masters critical thinking and has exceptional skills to remain calm in a high-paced environment. Our emergency department is staffed with two full-time board-certified criticalists, one board-certified toxicologist, a complement of emergency doctors, and an advanced support staff.

Active Member
---
Board Certifications
Oncology (ABVIM), Toxicology (ABVT), Cardiology (ACVIM), Neurology (ACVIM), Internal Medicine (ACVIM), Radiology (ACVR), Small Animal surgery (ACVS), Emergency and Critical Care (ACVECC)
Practice Type
SA - Small Animal Exclusive, Animal Hospital
Accepting New Clients
Species Treated
Services
Emergency Hospital, Specialty Hospital