Back to Events
WRVMA CE Event: Mast Cell Tumors - The Latest and Greatest
Presented by: Philip Bergman, DVM, MS, PHD, DACVIM (Oncology)
Tuesday, December 6, 2022
Event Details
Mast cell tumors are extremely common tumors in the dog and are now beginning to be understood as a disease entity in the cat.  The diagnostic, prognostic and therapeutic approach to mast cell tumors in dogs and cats will be presented.  In addition, the latest in therapeutic alternatives, including a new intra-lesional product, will be presented.
Learning Objectives:
1. Become better versed in what pathological findings are particularly important and how they dictate prognosis and possible treatment avenues.
2. Better understand which breeds of dogs are more predisposed to MCT's and which breeds have lower vs higher grade MCT's
3. Know the various treatment options for MCT's, such as surgery vs radiation vs chemotherapy vs Palladia, and when they are indicated
4. Introduced to a new intra-lesional product for dogs with MCT's called Stelfonta
Happy Hour from 6:30pm to 7:30pm, Lecture from 7:30pm to 9:30pm
Agenda
December 6
6:30 PM - 7:30 PM

Dinner with Happy Hour

Reconnect with your colleagues during our first in person meeting since 2020!
7:30 PM - 9:30 PM

Lecture: Mast Cell Tumors

Presented by: Dr. Philip Bergman
For More Information: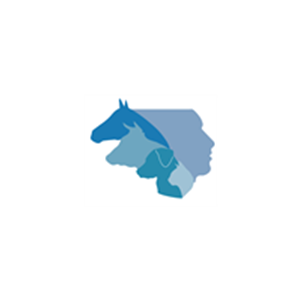 NYSVMS Staff
New York State Veterinary Medical Society
(518)869-8766
Dr. Bergman is the Director of Clinical Studies for VCA. He is the principal veterinary investigator for the fully licensed canine melanoma vaccine (Oncept). Dr. Bergman is an adjunct faculty member of the Memorial Sloan-Kettering Cancer Center.
Prior to Dr. Bergman joining VCA, he served as the Chief Medical Officer for BrightHeart Veterinary Centers from July 2007 to August 2011; from 1999 to June 2007 he was the head of the Donaldson-Atwood Cancer Center at AMC. After finishing veterinary school from Colorado State in 1990, he was an intern at Kansas State (90-91) and returned to CSU for his medical oncology residency (91-94) and then completed a PhD Fellowship in human cancer biology from the M.D. Anderson Cancer Center in Houston (94-99). He was previously Chair of the ACVIM Board of Regents and President of the Veterinary Cancer Society.
Dr. Bergman has been a veterinary oncologist at Katonah Bedford Veterinary Center since 2007.