Back to Events
NYSVMS Webinar: Ways to Efficiently Comply with New Side-Effects Law
Tuesday, January 31, 2023
Event Details
On May 15th a new law will go into effect requiring veterinarians to disclose side-effects.
The full text of the bill can be found here: S1289 A4978

The other information that the new bill requires are very similar to the existing prescribing and dispensing requirements in the NY Pharmacy Laws:
The name and the description of the drug
Directions for use
If available, manufacturers instructions for proper storage*
If available, manufacturer precautions and relevant warnings*
*These only apply if the manufacturer has provided information for the specific species the drug is being prescribed for.
e will showcase two companies that have experience helping veterinarians in California to comply with a similar law there:
LifeLearn
Plumbs Veterinary
Each will talk about how they can simplify the process of providing side-effect details, and some of the other features that can enhance client service.
Our Government Relations Counsel will also join us to provide some background on the law and our best guess about any additional regulations that may go into effect with the law.
After the presentations there will be plenty of time for discussion and questions.
For More Information: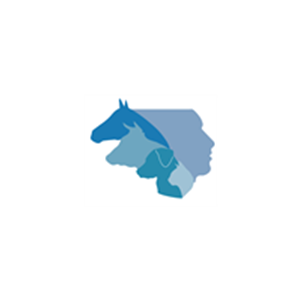 NYSVMS Staff
New York State Veterinary Medical Society
(518)869-8766
Panelists
NYSVMS Legislative Counsel - Emily Whalen
Plumbs Veterinary
Naomi Murray, DVM, is the senior director of strategic sales & business development at Brief Media, publisher of Clinician's Brief and creator of the Plumb's Veterinary Drugs and Plumb's Pro platforms. After graduating veterinary school in 2006, she practiced in both private and corporate practice for 6 years before joining the Brief Media revenue team in 2012. Naomi is passionate about technology in clinical practice and how it can help veterinarians be more efficient, more confident, decrease burnout, and enjoy the career they have chosen. When Naomi is not focused on Plumb's, she enjoys farm life with her family including cows, horses, pigs, chickens, and her favorite lion-cut dog Cupcake.
Jim Budde, PharmD, RPh, DICVP, is the senior pharmacy officer at Brief Media. Previously he was the managing pharmacist at the University of Wisconsin–Madison School of Veterinary Medicine's teaching hospital pharmacy. During his tenure, he also taught a veterinary pharmacy elective for the UW School of Pharmacy. At Brief Media, Jim focuses on providing veterinary drug information to veterinarians, pharmacists, students, other health professionals, and animal caretakers. Away from work, Jim enjoys spending time with his family, camping, running, riding his bike, and walking or running with his English setter, Val.
Lifelearn
Krista Williams BSc, DVM
Veterinary Content Specialist
Krista Williams graduated from the Ontario Veterinary College in 2004. Since then, she has worked in several different veterinary practices in both Canada and the US helping cats, dogs, horses, ferrets, rabbits, and the occasional hamster. In addition to her work as general practitioner, Dr. Williams is a Certified Canine Rehabilitation Practitioner and certified Veterinary Medical Acupuncturist. In 2022, after contracting as a content reviewer for several years, Dr. Williams formally joined LifeLearn Animal Health as a Veterinary Content Specialist, bringing boots-on-the-ground experience and perspective to LifeLearn's communication and education initiatives.
Mark Stephenson, DVM
Veterinary Strategic Advisor - LifeLearn Animal Health
Mark Stephenson is a 1987 graduate of the Ontario Veterinary College, University of Guelph. After working in emergency medicine for a year, Dr. Stephenson acquired Don Valley Veterinary Hospital in East Toronto where he spent 7 years as owner and director. After serving as the President of LifeLearn from 2001-2013, Mark took on the roles of Chief Corporate Development Officer, then Chief Veterinary Officer, which led to a partnership with IBM Watson to create Sofie - the first cognitive computing (AI) veterinary medical knowledge application. Dr. Stephenson is now the Veterinary Strategic Advisor for LifeLearn and continues to play a significant role in the ongoing development of Sofie and ClientEd.