Back to Events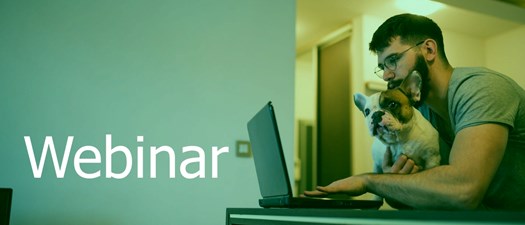 Multi-VMA Webinar: Topics in Wildlife Conservation
Presented by: Dr. John Sykes & Dr. Caleb McClennan
Thursday, September 29, 2022
Zoom Webinar: Your login details will come direct from zoom. Please check you receive them soon after you register. We will send them again one-hour before the webinar.
Event Details
Presented by: Dr. John Sykes & Dr. Caleb McClennan
Dr. John Sykes, Clinical Department Head, Zoological Health Program, will discuss Innovations in Veterinary Care at Wildlife Conservation Society's Bronx Zoo.
On one level, providing veterinary care in the zoological setting is not so different from other clinical settings. Animals in all settings are susceptible to infectious diseases, non-infectious diseases, trauma, neoplasia, etc.; and their responses to these insults- inflammation, tissue repair, etc.- are generally similar. However, the execution of care and delivery of veterinary services to these animals can present unique challenges. Most zoological animals are not accustomed to being touched or restrained. Many will not take medication orally in food. Equipment designed for small animal, human, or large animal medicine may need modification for use in the range of animal sizes and physiology seen in zoo practice. This presentation will review examples of how veterinarians at WCS/Bronx Zoo have developed innovative responses to these challenges.
Dr. Caleb McClennen, Vice President of WCS's Global Conservation Program, will discuss the organization's global mission.
Earth's intact wilderness is shrinking, threatening the survival of many species—including our own. With nations stepping up to protect 30 percent of the planet by 2030 ("30x30"), we have a unique window of opportunity to dramatically scale up protections for nature. Learn about WCS's strategy to conserve more than 60 of the planet's most important strongholds for biodiversity and climate—including the Congo Basin, the world's largest net carbon sink and home to globally significant populations of forest elephants, gorillas, chimps, and more. Join us for a discussion about the opportunities to protect, restore, and rewild the most critical strongholds for nature.
LIVMA, CATVMA, CNYVMA, HVVMS, SOTVMA, VMA-NYC, WNYVMA Members & their LVTs - FREE
Members of other NYSVMS Regions - $15
Non-Members - $30
Attendees will receive 2 NYS CE credit hours. 
For More Information:
300 Great Oaks Blvd Suite 314
Albany, New York 12203
518.869.7867
Lecture generously sponsored by:

Bond Vet is giving NYSVMS members the chance to win a $100 FIGS gift card. Two winners will be selected, but all participants will be shipped a complimentary swag box.
Enter here: https://thankyou.careers.bondvet.com/LIVMAgiveaway
John Sykes IV, DVM
Clinical Department Head
Zoological Health Program
Wildlife Conservation Society / Bronx Zoo
Dr. Sykes graduated from Cornell University College of Veterinary Medicine in 2002 and completed the Residency in Zoological Medicine at the University of Tennessee in 2006. He became board-certified by the American College of Zoological Medicine in 2007. He was a staff veterinarian at the Los Angeles Zoo prior to moving back to his hometown of New York where he is currently the Clinical Department Head for the Wildlife Conservation Society/Bronx Zoo.
Dr. Skyes has been a member and then chair of the Committee for Leadership Advancement with the NYS Veterinary Medical Society (2009-2014), and has served in various capacities with the Veterinary Medical Association of NYC, including President (2014) and the Community Outreach committee (2011- present). John enjoys sharing information both with colleagues as a presenter at professional conferences and as an instructor in professional workshops. He has recently expanded this vocation to the younger set by teaching sessions to 8-12 year olds in his Little Zoo Vets program with WCS zoos.
Caleb McClennen, PhD 
Vice President, Global Conservation
Wildlife Conservation Society (WCS)
Dr. McClennen serves as a Vice President with WCS' Global Conservation Program. Building on a career in marine conservation, Caleb leads WCS' global conservation initiatives which span multiple regions and tackle global drivers of change across oceans, climate, health, livelihoods and WCS' core global strategy to conserve Nature's Strongholds – the planet's last remaining intact and biodiverse places. In addition, Caleb manages WCS' technical support programs in conservation planning, monitoring, conservation technology and capacity development. 
Dr. McClennen has also served as Adjunct Faculty at Columbia University's School of Public and International Affairs, and serves as a board member of the Woods Hole Sea Education Association, an advisor to the New England Aquarium Marine Conservation Action Fund, a board member of the Great Barrier Reef Foundation's Resilient Reefs Project, and a Steering Committee member of the Conservation Leaders Program. Caleb previously served for over 8 years as the Executive Director of WCS' Marine Conservation portfolio.
He has spent over ten years at sea and abroad as an Environmental Advisor to the Republic of the Marshall Islands, a GIS analyst and marine scientist with Woods Hole Sea Education Association. Caleb holds an undergraduate degree from Middlebury College in Environmental Studies and Geography and a Masters and PhD from the Fletcher School of Law and Diplomacy at Tufts University in International Environmental Policy and Development Economics.