Back to Events

CNYACE Webinar: Topics in Cytology
Thursday, November 9, 2023
Zoom Webinar: Your link to join will come direct from Zoom. Please verify that you receive the email shortly after you register. It will be sent again one day and one hour before the webinar.
Event Details
Topics in Cytology
What Am I Looking At? Simplify Your Life by Using the Cytologic Algorithm
Twelve Common Skin Mass Cytologies
Cytology From the Trenches: When the Microscope Cracked the Case
Presented by: Kate Baker DVM, MS, DACVP (Clinical Pathology)
Learning Objectives:
Be able to use the cytologic algorithm to interpret inflammatory vs neoplastic and benign vs malignant cells
Be able to identify common skin masses based on cytology
Understand how cytology can lead to a diagnosis
What am I Looking at?! Simplify your Life by Using the Cytologic Algorithm
The cytologic algorithm is the foundation to cytologic evaluation. In this session, we will cover this organized approach for interpreting what you're seeing under the microscope, including how to identify and interpret inflammatory patterns as well as neoplastic cells. We also will cover what features indicate that a neoplasm is benign or malignant, as well as which scenarios don't follow the general cytologic rules.
________________________________________________________________________________
Cytology of Common Skin Neoplasms
Skin neoplasia is common in dogs and cats. In this session, we will explore some of the most common skin neoplasms and what they look like cytologically. Gross photos will accompany cytology photos for most cases.
_________________________________________________________________________________
Cytology From the Trenches: When the Microscope Cracked the Case
In this session, we will explore 5 mystery cases encountered in practice where the answer lurked under the microscope. Cases presented are meant to demonstrate practical applications of cytology in veterinary medicine and emphasize the importance of performing cytology. Cytologic features of the pathologic processes will be discussed for each case.
For More Information: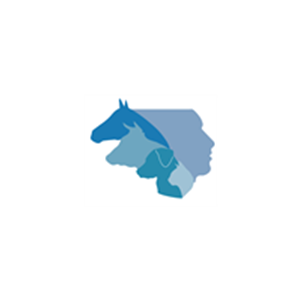 NYSVMS Staff
New York State Veterinary Medical Society
(518)869-8766
Dr. Kate Baker grew up in Nashville, Tennessee and completed her DVM at the University of Tennessee in 2012. She then went on to complete a small animal rotating internship and then a 3 year Clinical Pathology Residency and Masters degree at the University of Illinois. Dr. Baker became board certified in Veterinary Clinical Pathology in 2016 and currently works as an educator, diagnostician, and consultant. She offers continuing education courses through her website, Veterinary Cytology Schoolhouse, as well as telecytology consultations through her app-based diagnostic service, Pocket Pathologist. She lives on a small farm in Tennessee with her husband and two small children.