Back to Events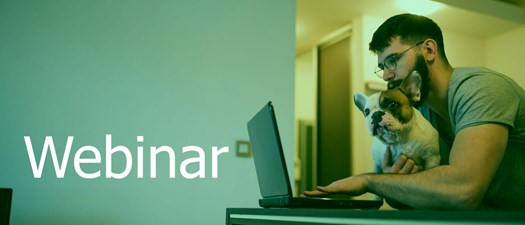 CNYACE Event: Topics in Clinical Pathology
Presented by: Holly Brown, DVM, PhD, DACVP (Clinical Pathology)
Thursday, October 13, 2022
Event Details
Recognizing and Trending Inflammation through Laboratory DataCourse Summary/Description: 
Detection of inflammation, one of the most commonly detected abnormalities in veterinary medicine, is key in the diagnostic work-up of sick patients, and sensitive trending of that inflammation provides critical feedback to the clinician as to efficacy of treatment or progression of disease. In this session, we will highlight laboratory measures of inflammation, including enhanced detection of a left shift and measurement of reticulocyte hemoglobin and C-reactive protein, a positive acute phase protein used commonly as a measurement of inflammation in veterinary practices overseas. A series of real clinical cases will be discussed that emphasize the importance of screening for inflammation in the evaluation of an "ADR" patient as well as trending objective indicators of inflammation to monitor response to treatment.
Learning Objectives:
Importance of objective measurements of inflammation
Identification of a left shift and tissue destruction on blood film
Understand reticulocyte hemoglobin and its role in inflammation detection
Understand C-reactive protein (CRP) and its role in inflammation detection
Importance of trending patient laboratory data to monitor inflammation
Laboratory Diagnosis of Tick-borne Disease
Course Summary/Description: 
In this case-based session, I will describe key bloodwork and blood film changes observed with tick-borne infections common here in Pennsylvania. As well, rapid in-clinic immunoassays and ancillary reference lab diagnostics for anaplasmosis and Lyme disease will be discussed, as well as important tips to avoid common pitfalls in making these diagnoses.
 Learning Objectives:
Understand indications and limitations of in-clinic rapid immunoassays in the detection and diagnosis of tickborne disease
Detection of inflammation and quantitative evaluation of thrombocytopenia on the CBC and blood film
Confident identification of rickettsial morulae on routinely stained blood films
Understand appropriate ancillary testing for common tick-borne diseases
Understand biochemical and urinalysis changes seen with Lyme nephritis
Pleural Effusion: A Tale of Three Kitties
Course Summary/Description: 
Too often, the fluids from tapped effusions are tossed in practice or submitted to the reference lab for analysis. In this session, I will equip attendees with the knowledge of proper in-clinic fluid analysis, allowing for accurate and timely results for proper patient management. In particular, we will discuss three cases of pleural effusion in young dyspneic cats and the necessary diagnostics to distinguish among the varied etiologies.
Learning Objectives:
Appreciate the utility in processing effusion analyses in-clinic for timely and accurate results to affect patient care immediately
Understand proper handling of effusions for analysis
Understand automated fluid analysis with in-clinic hematology analyzers
Understand manual cell count and differential determination.
For More Information:

300 Great Oaks Blvd Suite 314
Albany, New York 12203
518.869.7867
Dr. Holly Brown received her DVM from the University of Georgia and worked in small animal private practice in Colorado and North Carolina. She returned to UGA for a residency in clinical pathology and additionally obtained her doctorate degree in pathology, studying Cytauxzoon felis infection in domestic and wild cats. After completion of her residency and PhD, Dr. Brown remained on as a faculty member at UGA where she served as a diagnostic clinical pathologist, instructor, and collaborative researcher. Dr. Brown then joined Metzger Animal Hospital's large general and referral practice in State College, PA as an on-staff clinical pathologist. There she sees a wide variety of diagnostic submissions and enjoys playing an important role at the interface of diagnostic testing and patient care. Dr. Brown fulfills her passion for teaching providing mentorship opportunities and continuing education lectures and wetlabs.